While it is way too early for me to even being planning for my studio/office, I do keep a mental "idea file" of things I simply must have. I have found this blog has let me commit my mental file to something a bit more tangible. Here are a few of my "must haves:"
I don't know why, but there is just something cheerful about these little trees. Providing me with lemons to go in my Coke is just a happy bonus. I think a little lemon tree sitting on a sidetable would be so charming. (Not that I have a sidetable yet for my studio... I do possibly have line on a great little loveseat so comfy and perfect for a catnap though...)
My studio, right now, is the back porch. It had, at one time, windows and doors, but is now open to the elements. I will scout out some antique wood windows, since as I really must insist on wood windows. The door, however, is up for debate. The door that leads into the kitchen will be a dutch door, because I think it would be quite charming. The door leading outside is TBD.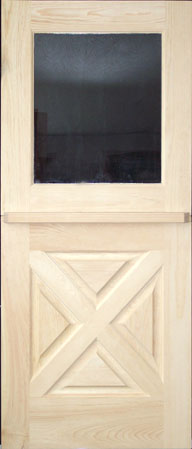 The look of the room will be rustic meets pop art, I think. With the stone walls and electrical conduit, it will be very rustic. But I do plan on bringing in a lot of color with my art and fabrics. I think fixtures from Barn Light Electric would be perfect. Here are some options:


I won't be able to afford real copper awnings like these from Cannon Copper... but aren't they gorgeous? Mine will most likely be stainless that I treat to look like copper.
My desk (which is in this thread) will be moved out there, along with all the accessories and whatnot. It will be placed in front of a giant wall of shelves. In the middle of the room will be a worktable with 2 chairs. The table base and chairs are actually wrought iron dining pieces I bought some years ago. I just need to give the table a new top as the pine top it came with didn't hold up at all.

Sigh... back to the real world where in progress we have the master bathroom (still no toilet!), the kitchen (still no backsplashes), the nursery (still down to studs), etc etc etc.